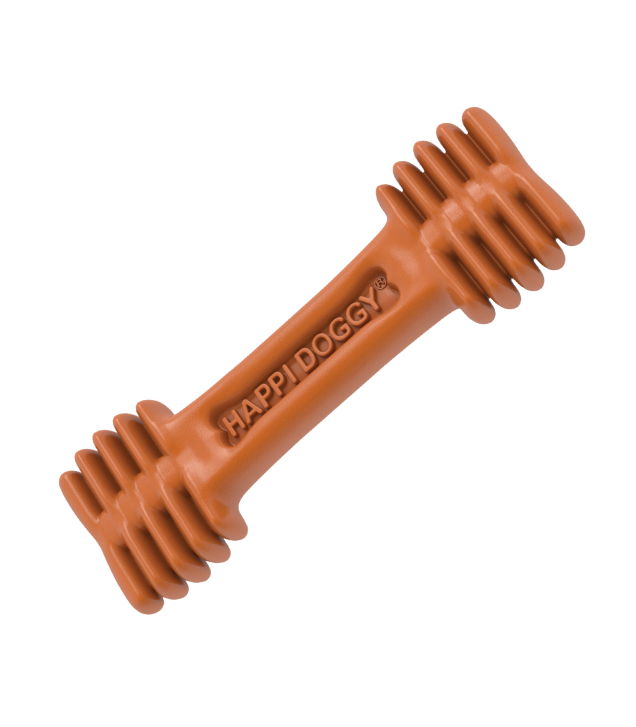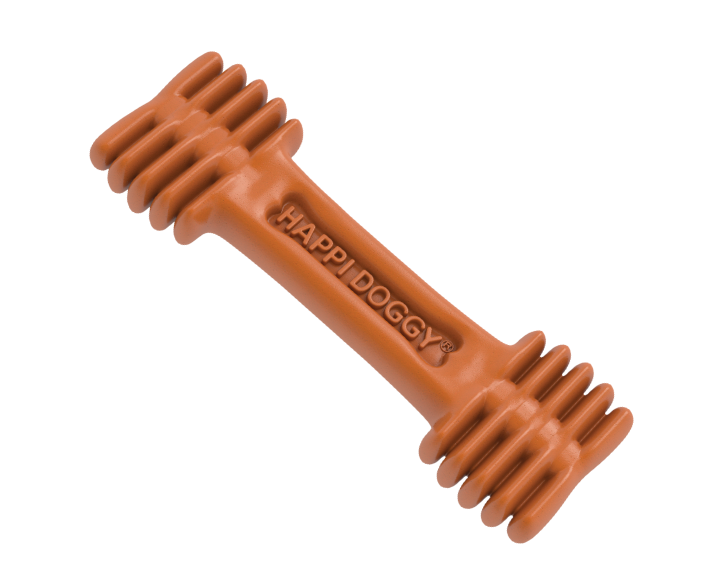 Six delicious fruity flavours for your doggo to enjoy. Treat your furry pal to any one of our delightfully flavoursome Happi Doggy® Zest dental chews anytime, anywhere!
Need That Extra Oomph in Your Pupper's Chew?
Packed with a myriad of fantastic functional benefits, you can top up your best friend's diet with the awesome nourishing goodness of Happi Doggy® Care dental chews!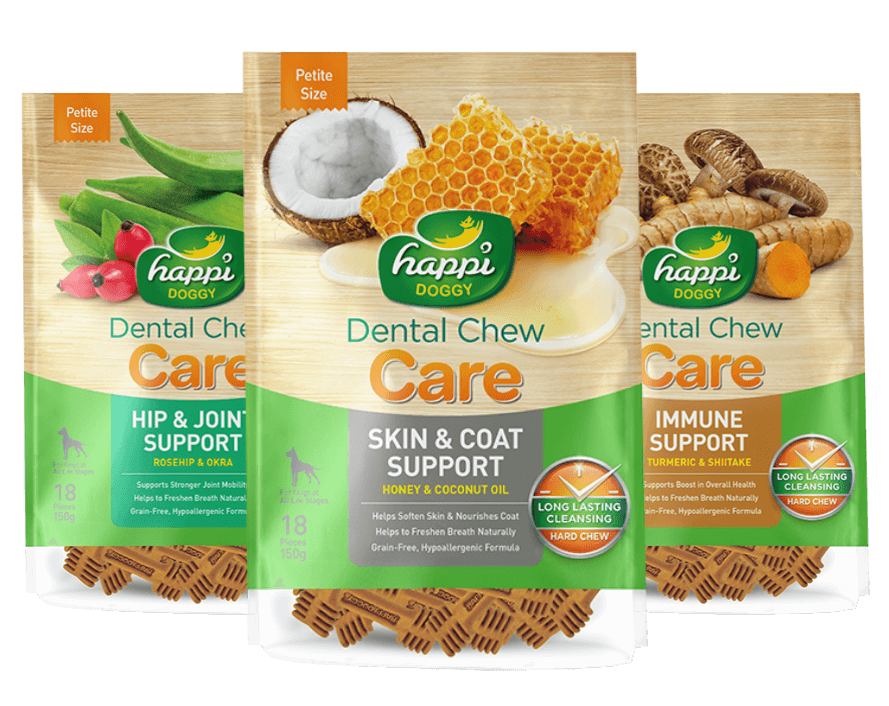 Feed Me Hooman!
Curious which of our dental chew sizes is suitable for your furry friend?