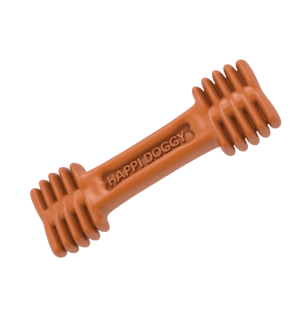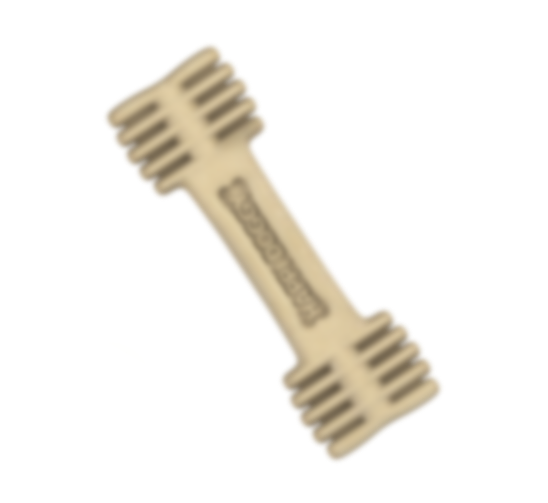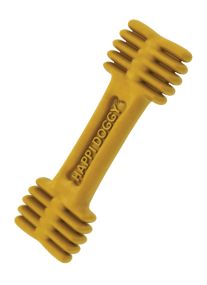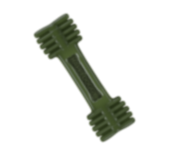 Chews So Good from Snoot to Boot!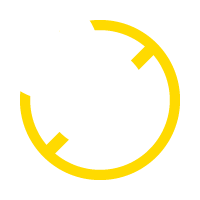 Grain- & Gluten-Free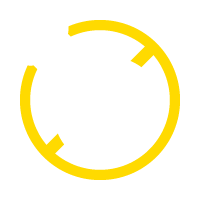 Rawhide- & Meat Free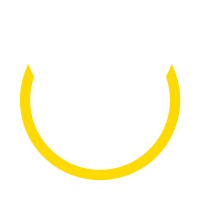 Reduces Tartar & Plaque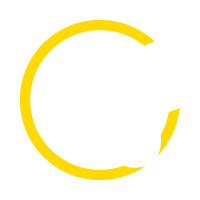 Freshens Breath Naturally
Happi Doggy® dental chews make dogs happy and healthy from head to toe, inside and out!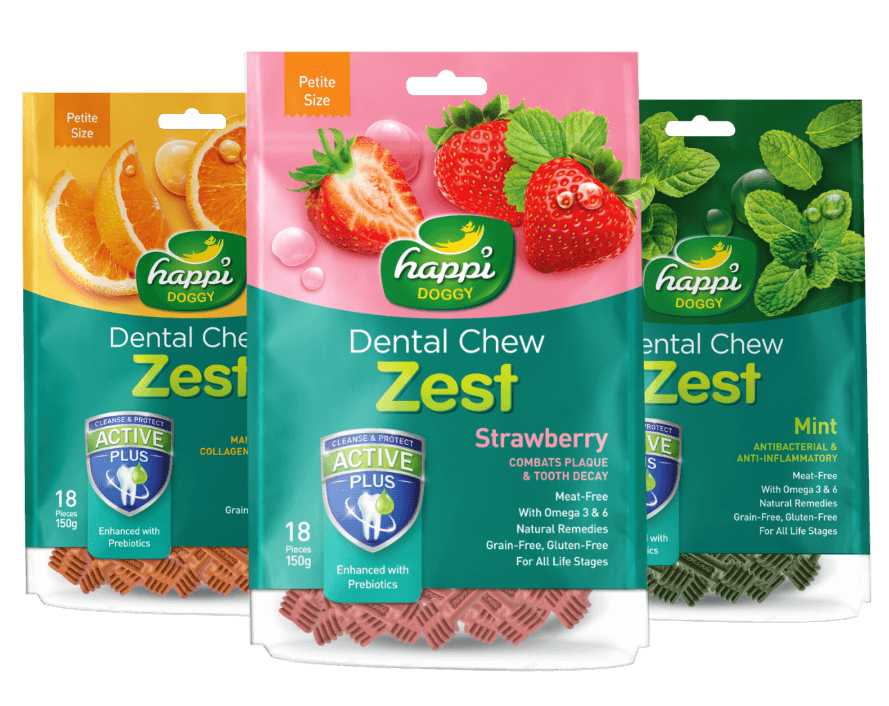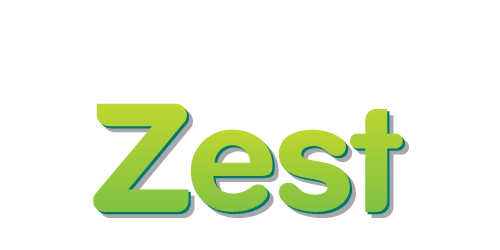 With 6 delicious fruity flavours to choose from, and enriched with bacteria-blasting Active Plus, our Happi Doggy® Zest dental chews will get your doggo brimming with health and energy!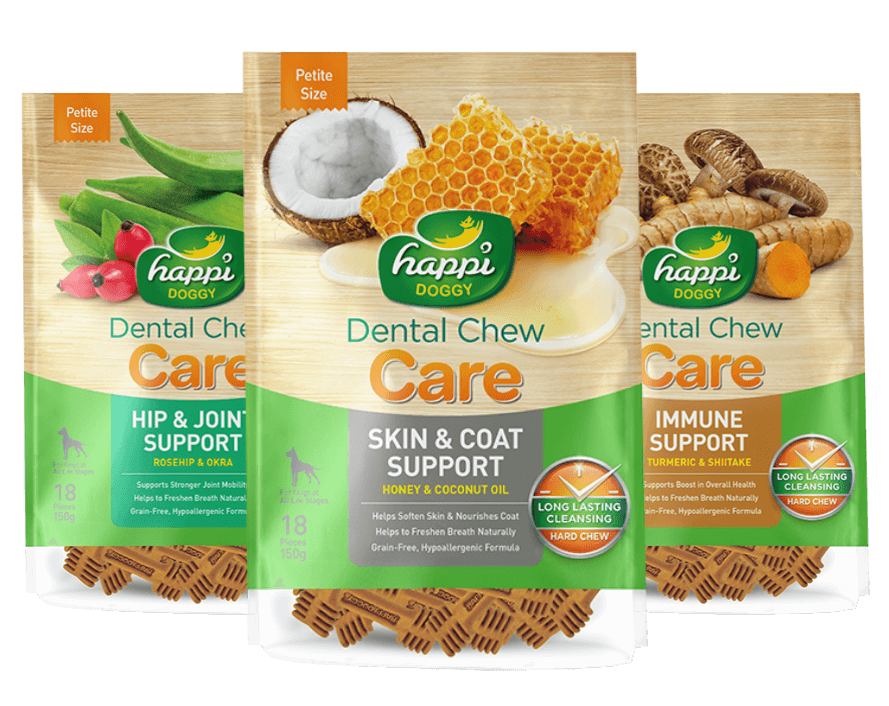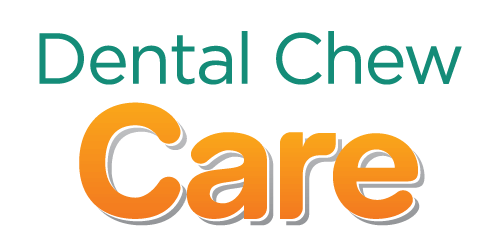 Caring for your dog's oral health has never been easier! Specially created to target digestive, joint, and skin and coat issues, our newer, better, and tastier Happi Doggy® Care dental chews are a sure-fire way to amp up your pupper's vitality and well-being for more fun times with you.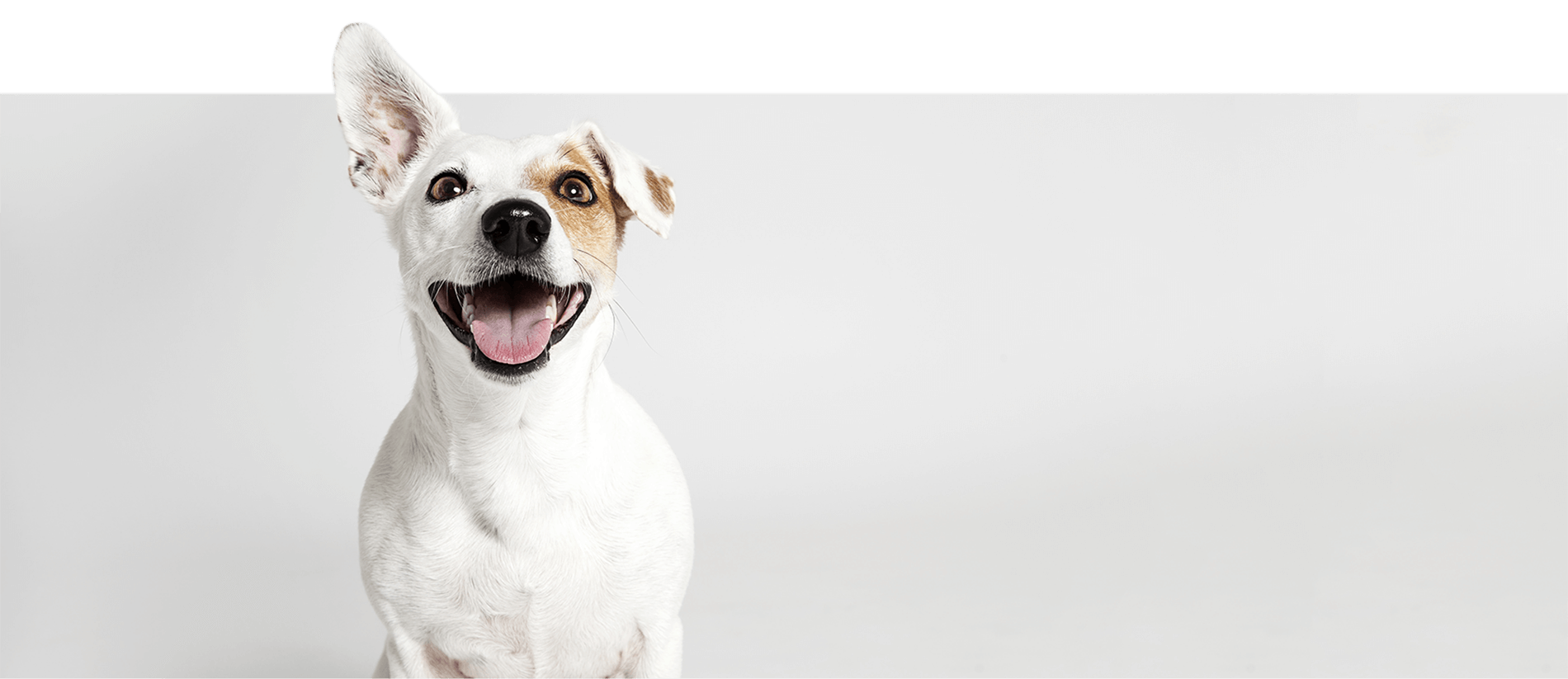 Say Bye-Bye to Heckin' Gingivitis and Periodontitis!
These are not the names of dinosaurs. In fact, gingivitis and periodontitis are two of the most common dental health issues found in dogs and can be fatal if left untreated. Giving your dog one (or two) Happi Doggy® dental chews a day can help stave off such icky diseases and reduce expensive vet visits!
Check out these Happi Doggy ambassadors!