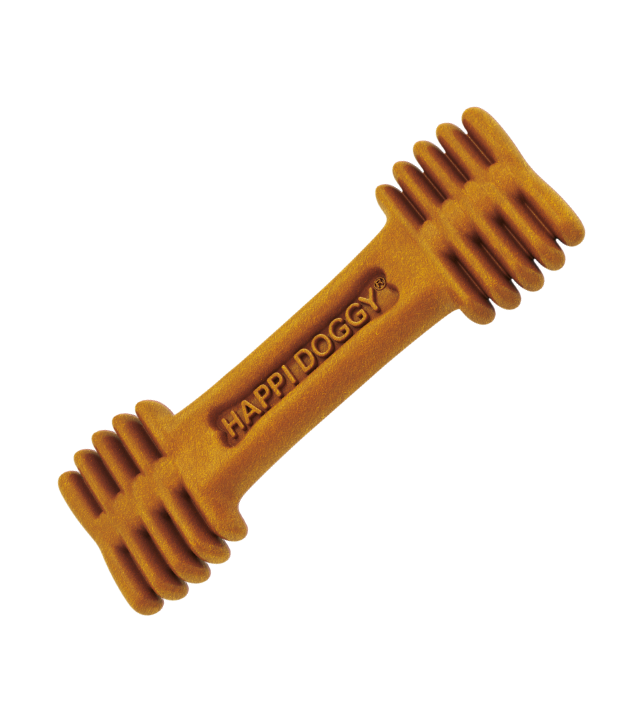 Whether it's for the joints, skin and coat, or gut, Happi Doggy® Care dental chews can make it all better. Get ready to have your pupper's vitality and well-being amped up for more fun times with you!
Want Your Doggo to Chew on Some Flavour?
If flavour is what you are looking for, then Happi Doggy® Zest dental chews can help. Choose from 6 delectable fruity flavours for better smelling doggy breath and more chewing happiness!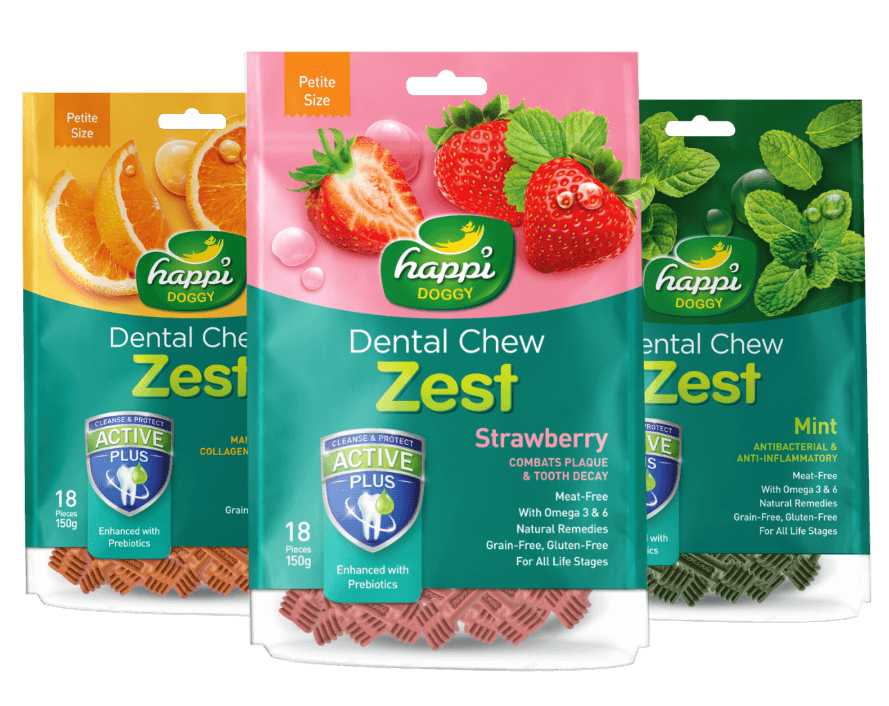 Feed Me Hooman!
Curious which of our dental chew sizes is suitable for your furry friend?