It all started with the question:
What makes a doggy happy?
Our Happi Story
That's when a group of dog lovers got together to dig out the truth. What we uncovered was that while many dog owners knew about the benefits of good dental health, they did not know how big an impact it has on their dog's overall well-being. To solve this, we decided to put our heads, and a variety of powerful, all-natural ingredients together and create one wholesome dental chew perfect for our canine friends.
Thus, Happi Doggy® was born. Not only does it have powerful cleansing abilities, it also tastes great AND makes your dog happy and robust. Just one chew (or two) per day is sure to encourage more lovin' between you and your furry friend!
Our Paw-mise
We love our doggos, but our doggos love us more. How do we repay their overflowing affection? By making sure our dental chews are all-natural, wholesome, and provides the best daily oral health care for your pooch.
World Branding Awards
Winning an award is always a cause for celebration, but not before we take a moment to express our appreciation to everyone who has made this possible. The Happi Doggy team would like to thank our loyal customer base for keeping the faith in our product and nominating us for this award, right down to the pets who have taken to them so well.
Our gratitude extends to the team at World Branding Awards for putting everything together. Every single member of the Happi Doggy family, from research and nutrition right down to the logistics team, all of your efforts have been rightfully validated. The only way is up, and it will always be our pleasure and honour to continue to set, sustain and exceed our accredited industry standards. To many more Happi moments ahead!
Read more on: Business Wire, AP News, Yahoo News
An Awesome Aftertaste Doggo Will Love.
A good dental care goes a long way in ensuring a longer, happier and healthier life for your pupper. All you need to do is to give one (or two) Happi Doggy® dental chews a day!
Give a Happi Doggy® Dental Chew to Your Gooddest Boy or Girl!
Whether it's with a mlem or a blep, doggies everywhere love our dental chews for its exciting, delicious flavours and the goodness it comes with. Here are 4 reasons why should you give your doggo a Happi Doggy® Dental Chew.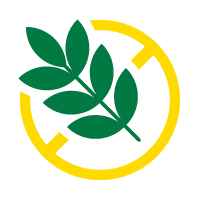 Grain- & Gluten-Free
Rawhide- & Meat Free
Reduces Tartar & Plaque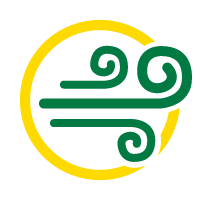 Freshens Breath Naturally